Ashish Nehra will be a better coach than Rahul Dravid in T20 format
The Indian cricket team is currently going through a transitional period. Especially in the T20 format, the emphasis is now on leaving the veterans behind and giving opportunities to young players. Due to which Hardik Pandya will probably be given T20 captaincy from January. All these decisions are being taken keeping in mind the recent performance of Team India in T20 World Cup 2022.
Among which another big question arises about the head coach Rahul Dravid. Meanwhile, there may be thought of appointing a separate coach for the T20 format. Among which the name of former fast bowler Ashish Nehra is foremost. In such a situation, we know why Ashish can be a better coach than Rahul in the shorter format of the game.
Ashish Nehra has more experience in T20 matches than Rahul Dravid
Former India fast bowler Ashish Nehra has played more T20 matches than Rahul Dravid. He played his last T20 match for India in 2017. In his career, he played 27 international matches and took 35 wickets in this format. Also, he added 106 wickets to his tally in 88 IPL matches.
Obviously, Ashish Nehra is well aware of the type of bowling and tactics that are created in the T20 format. Which may come in handy while coaching Team India. If this responsibility is assigned to them.
Also read this Hardik Pandya will drop these 5 players from T20 as soon as he becomes the captain, it was understood that Team India!
Ashish Nehra at the forefront of team management
Ashish Nehra is known for his friendly attitude towards all players off the field and in general. He gets along well not only with the players he has played with but also with people older and younger than him, which is considered a very important aspect as a coach.
Because keeping up with the aging players in the team is a challenging task in itself. Having a player with personality like Ashish in the camp does not stress any young player. About which the players of his team Gujarat Titans in IPL also said in the interview.
Also read this – "Rishabh is a burden, Sanju needs to be brought in", quips former India veteran Rishabh Pant, demanding Sanju Samson's inclusion in the squad
Hardik Pandya and Ashish Nehra pair can do wonders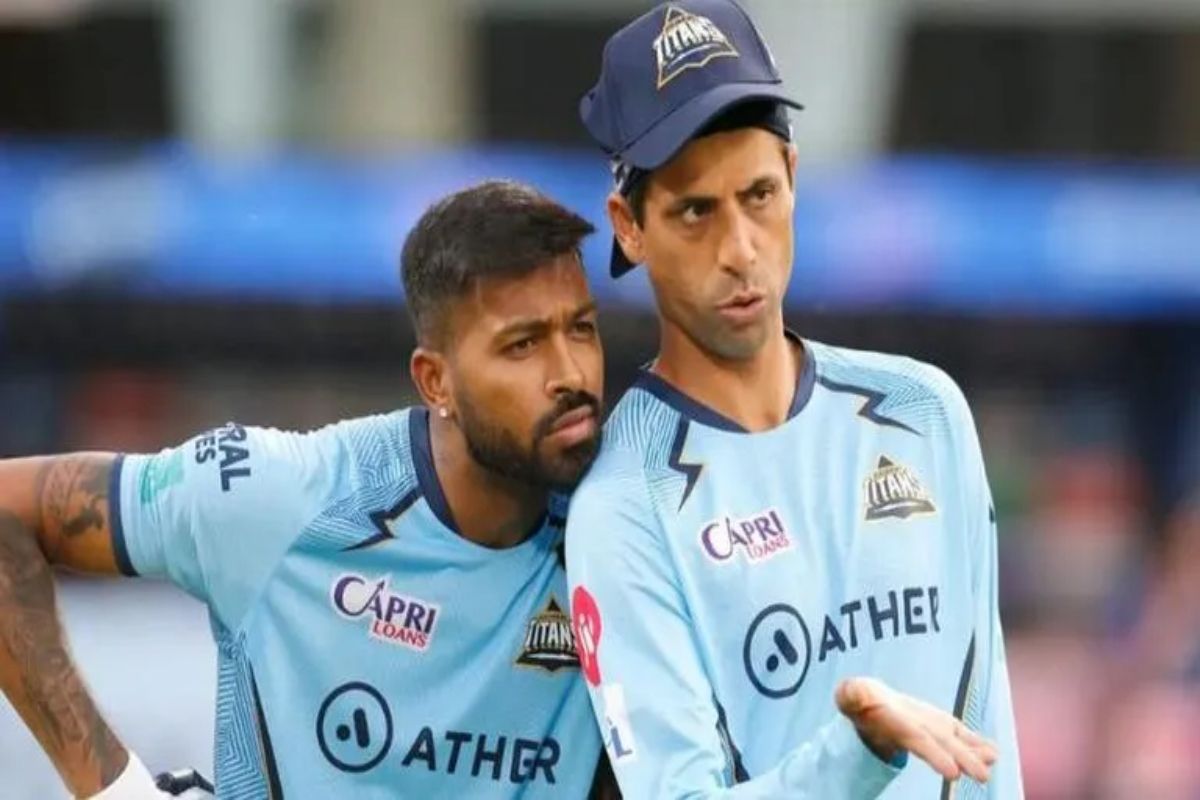 After the IPL 2022 auction ended, nobody could have predicted the title that Gujarat Titans would win. Rather, it was predicted to be at the bottom of this group. But the duo of Ashish Nehra and Hardik Pandya made the impossible possible.
He has brought champion performances from young players rather than prioritizing experienced players. The biggest examples of which are players like Yash Dayal, Sai Kishore, Wriddhiman Saha. Speculations are now rife that if Hardik is given the captaincy of the T20 team in the future, his pairing with Ashish Nehra as coach is sure to yield some amazing results.
Also read this Virat Kohli and Anushka Sharma will soon shift into a rented flat, one month's rent will surprise you